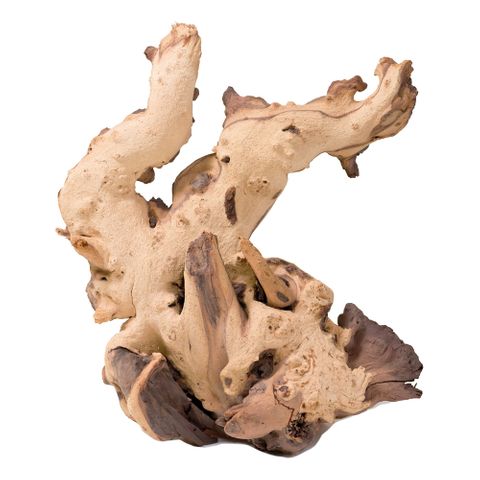 Mopani Large 14in
Description
The rare and beautiful Mopani wood is hand collected from the plains of Namibia by local tribesmen.
This wonderful two-toned wood is one of the hardest in the world.
A heavy leaching timber that will require soaking to remove tannins. Perfect for tannin loving fish such as Discus. Sandblasted to reveal beautiful colours.